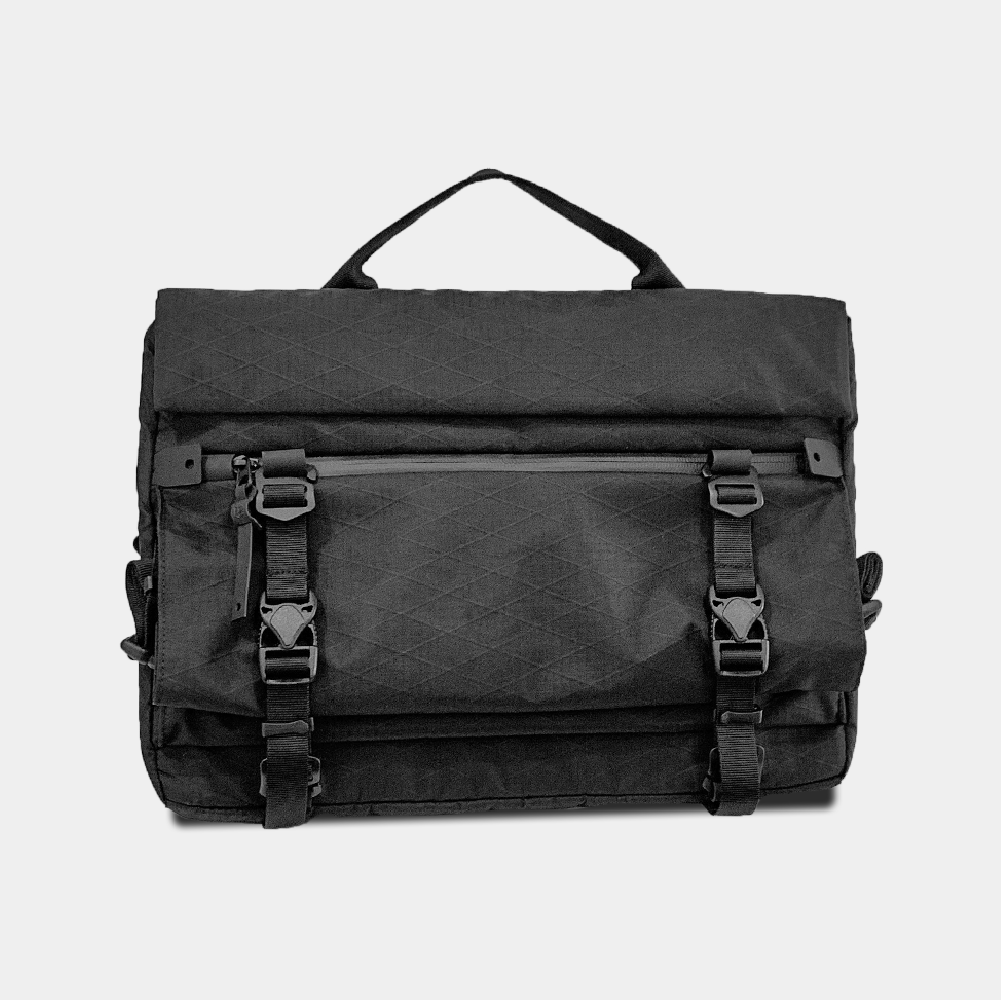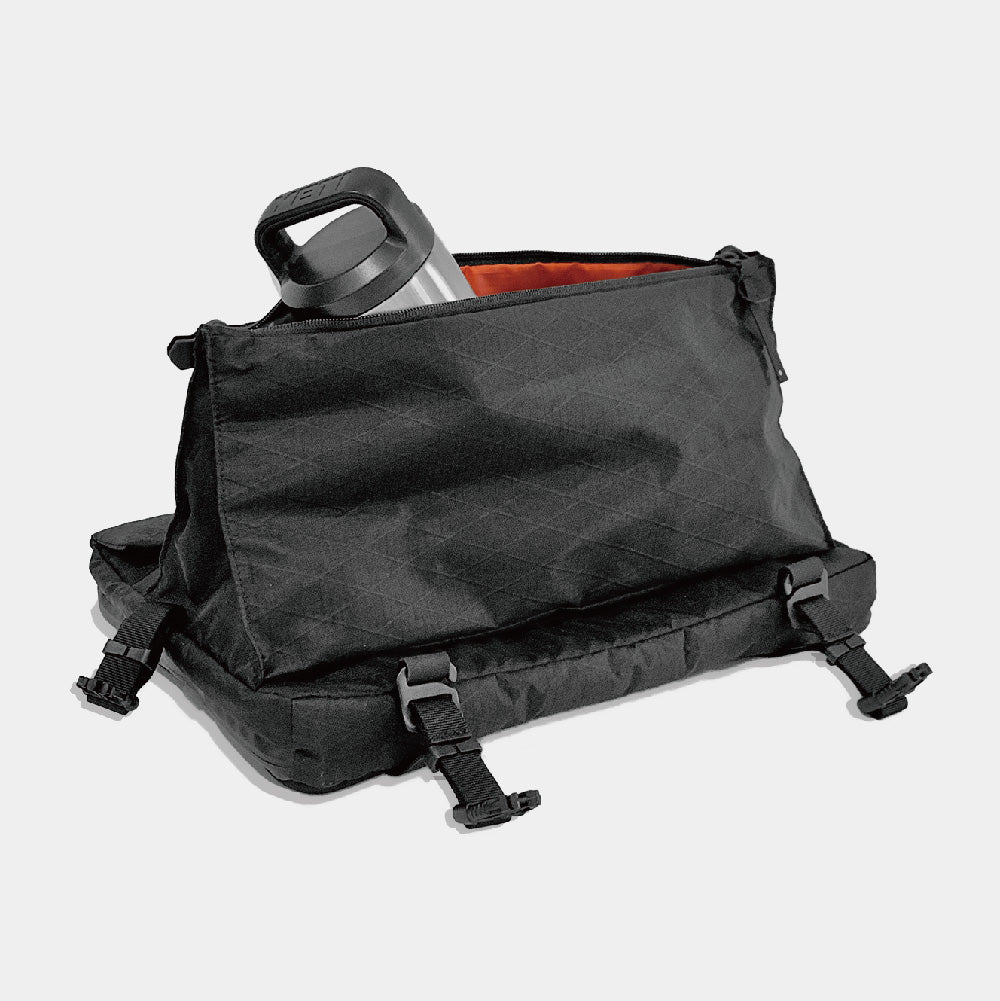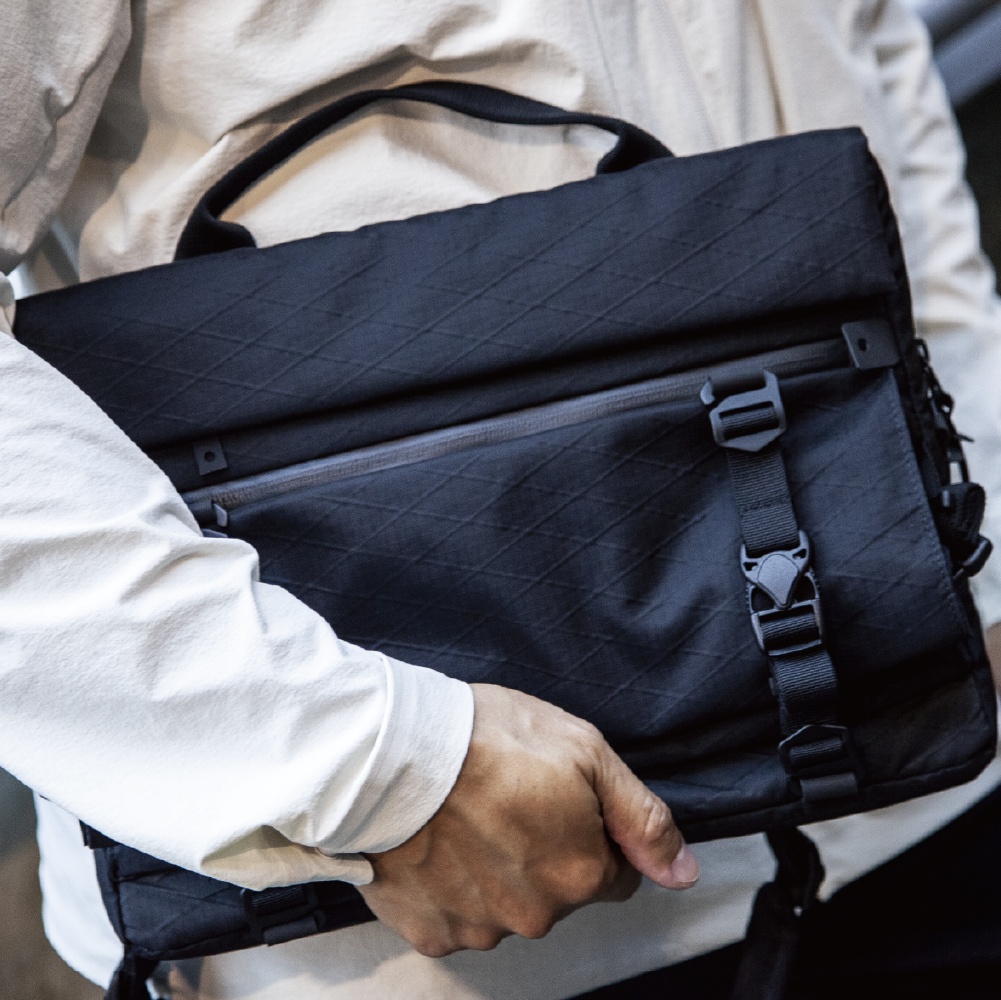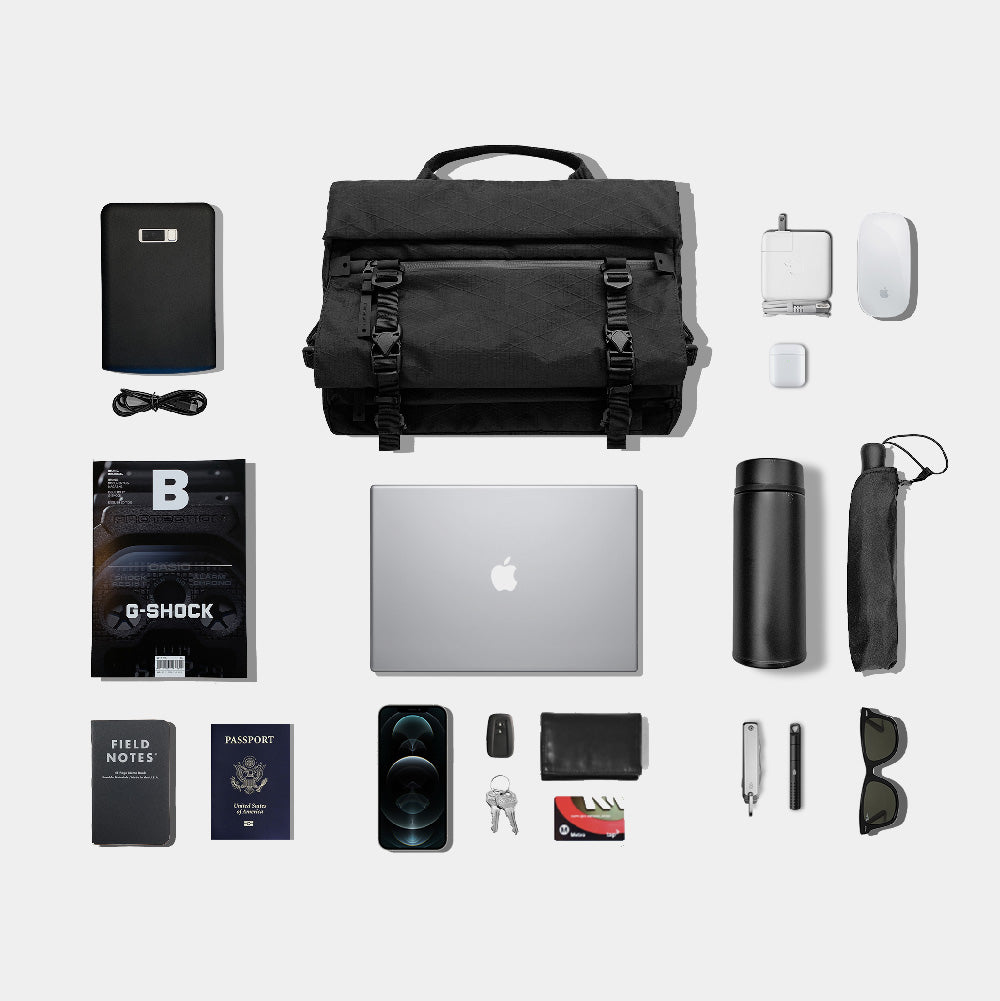 APEX LINER MAX - Laptop Crossbody Bag
|Product Introduction|

| Product Specifications |
Dimensions (mm): 350 x 245 x 75 (folded)
Dimensions (mm): 350 x 245 x 190 (expanded)
Volume (liters): 5 (folded) / 8 (expanded)
Weight (grams): 850

For the MAX version, the opening of the "Main Compartment" is relatively shorter, making it suitable for carrying personal items. If you need to store A4-sized documents, it's recommended to place them in the laptop compartment or consider choosing a different bag model.
APEX LINER MAX is a versatile crossbody laptop bag for work and daily use. It supports a 13-inch laptop and offers functionality for various activities.
APEX LINER series offers both MAX and PRO versions, catering to your work needs anywhere. Switch between handheld and shoulder modes as required. Enjoy multiple pockets for organized storage.
Efficient Multi-Pocket Storage
Dedicated Workstation Mode
The "Laptop Compartment" can unfold to 110° to transform into a personal workstation. In public spaces, the side pockets also ensure privacy protection. The compartment includes 2 sleeves and 2 zippered pockets for convenient organization and access to your work essentials. The bottom features wool and padding for both comfort and item protection.
Expandable Front Compartment - Store Water Bottles and Towels
The "expandable" design of the front compartment allows you to increase storage space when needed. It's perfect for accommodating water bottles and towels, offering additional room whenever you require it.
Ventilated Padded Shoulder Straps - Breathable and Pressure-Relieving Design
The APEX LINER series comes equipped with adjustable ventilated padded shoulder straps, designed to alleviate shoulder burden and enhance comfort, especially in hot climates. These shoulder straps are tailored to reduce pressure on the shoulders, providing a cooling and comfortable experience even during extended use.
Waterproof Hidden Pocket for Damp Items
A discreet elastic pocket is concealed beneath the front compartment. The waterproof material surrounding this compartment makes it ideal for storing damp items like used umbrellas or lightweight jackets.
APEX LINER MAX Magnetic Flap
The APEX LINER MAX features a magnetic flap design on the top of the main compartment, providing extra security for your belongings.
APEX LINER MAX Function Demonstration
Thanks to Japanese Youtuber【
imigram
】for professional unboxing
Fasteners and Fabrics
We never compromise when it comes to selecting materials and components. All our materials and components are sourced from industry leaders around the world. Now, we've taken a step further by upgrading to environmentally friendly fabrics.
Advanced Waterproof Fabric - X-PAC®
Our products are crafted using X-PAC® fabric, which has undergone rigorous testing. The "4-Layer Lamination Process" ensures optimal waterproofing, durability, and tear resistance.
X-PAC® - 4-Layer Lamination Process
Water repellent coating on abrasion-resistant woven nylon.
Polyester fibers for fabric stability and tear strength.
Waterproof mechanism and stretchable transparent film.
Polyester fibers enhance seam strength and durability.
Made of environmentally friendly Cordura® 100% recycled nylon, abrasion and tear resistant.