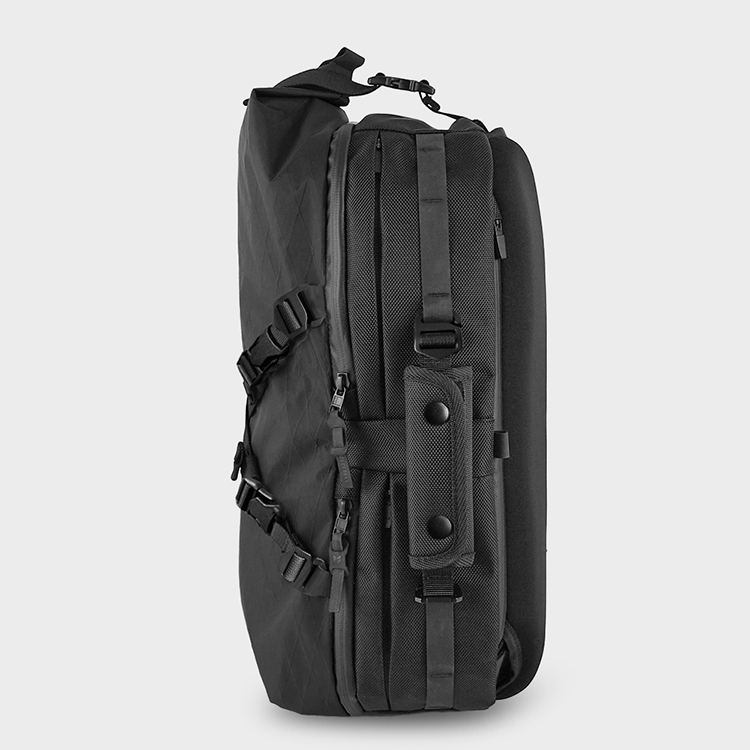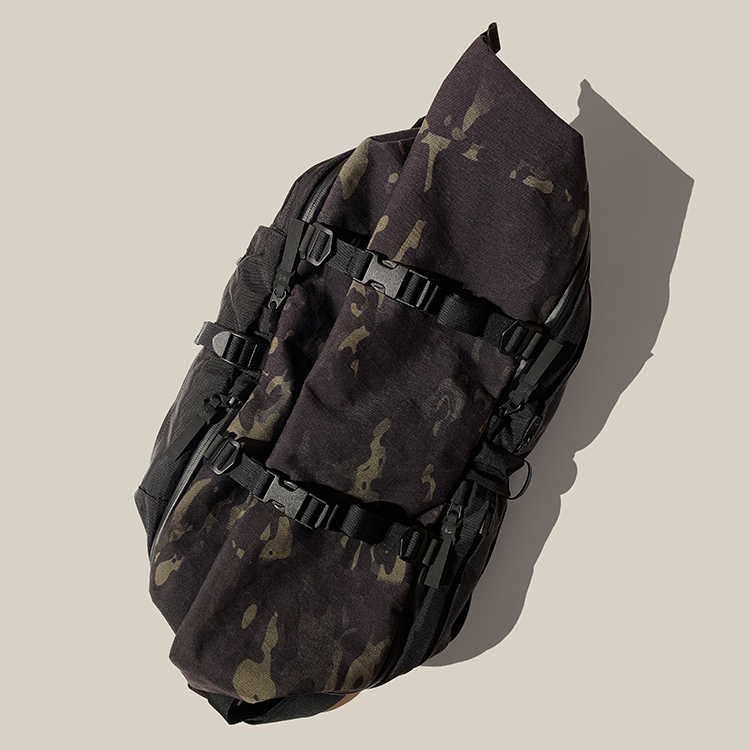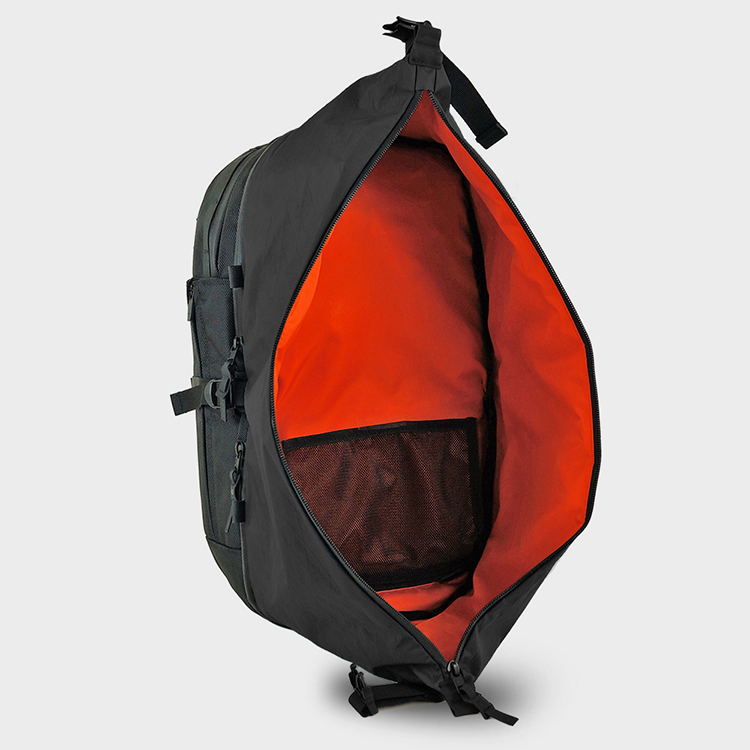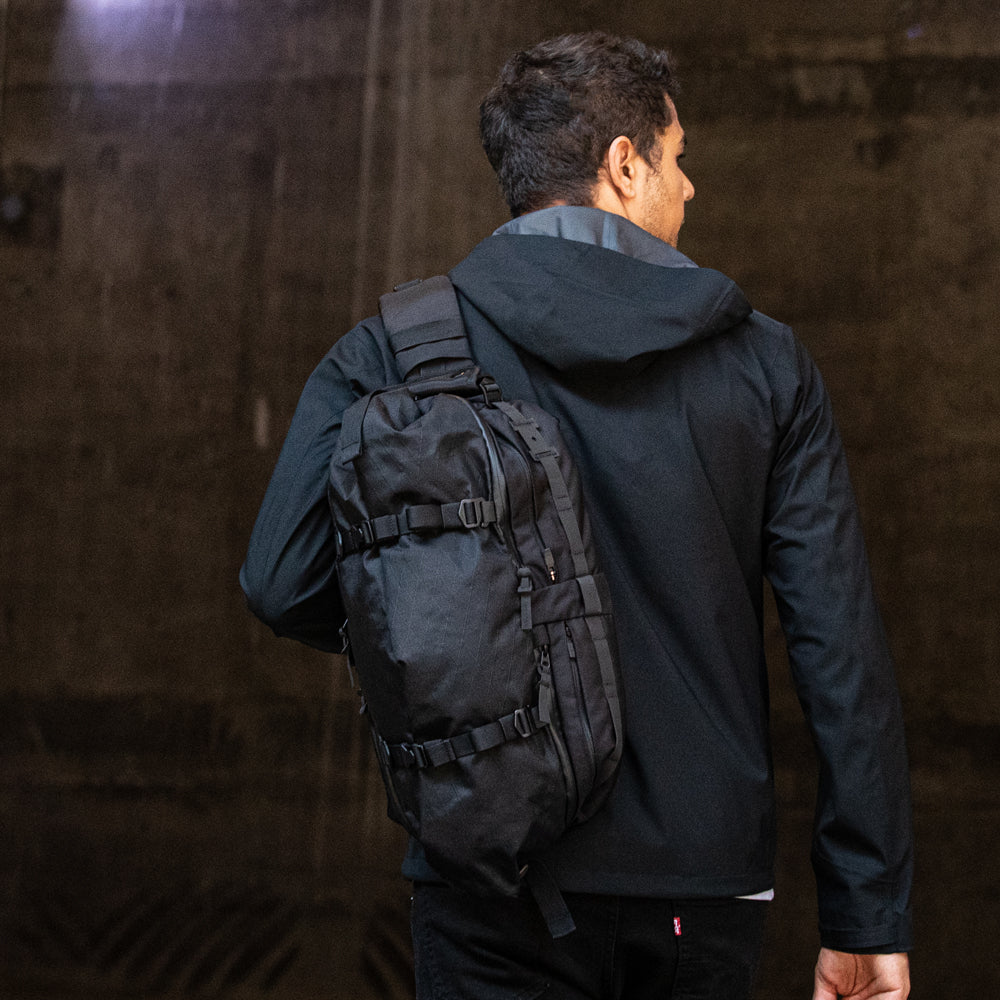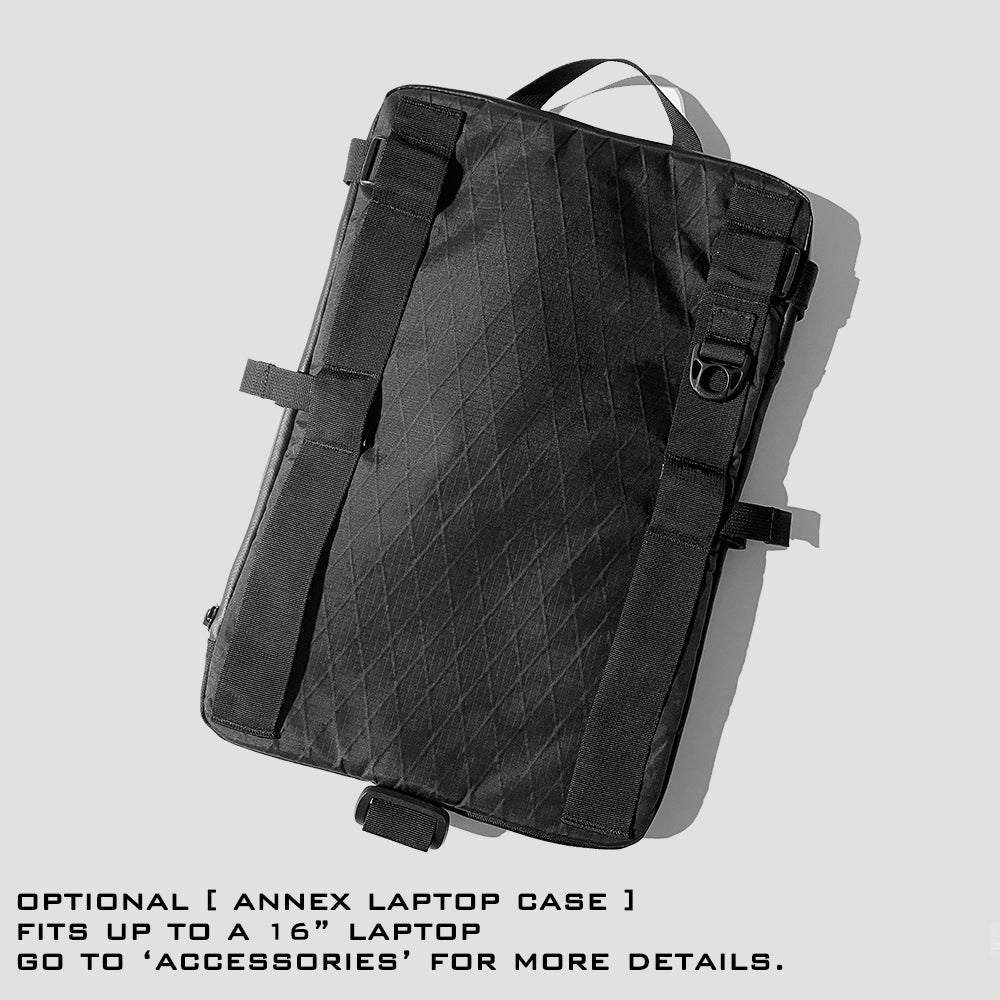 X-PAK EVO-back, shoulder super functional bag
|Product Introduction|
X-PAK EVO : Versatile daily bag. Carry by hand, crossbody, or backpack (optional). Features 16 pockets, expandable front compartment. Water-resistant, tear-resistant; fits 13" laptop.

| Product Specs |
Size (mm): 445 x 250 x 100 (folded)
Size (mm): 445 x 250 x 270 (expanded)
Volume (L): 11 (folded) / 23 (expanded)
The X-PAK EVO is a versatile everyday bag that embodies modern urban style, drawing inspiration from classic messenger bags and waist packs. Crafted with premium materials, components, and craftsmanship, it offers exceptional durability. Its distinctive vertically integrated roll-top design transforms your appearance and carrying options.
Upgrade Your X-PAK EVO
|Switch to Backpack Mode|
The X-PAK EVO can be enhanced with the BACKPACK HARNESS KIT (sold separately) to transform from a "sling bag" to a "backpack" by attaching the reinforced backpack straps.
|Install Laptop Sleeve|
While the built-in laptop compartment accommodates a 13-inch laptop, you also have the option to attach the ANNEX LAPTOP CASE laptop sleeve (sold separately) to the back of X-PAK EVO, allowing for laptops up to 16 inches.
We recommend using the BACKPACK HARNESS KIT for better weight distribution and comfort when attaching the laptop sleeve.
Black and Camo Versions:
The black version of X-PAK EVO features an updated water bottle pocket design and an additional front zipper pocket. The camo version of X-PAK EVO does not include the extra zipper pocket on the front.
Dimension (inches / mm): 17.5 x 10 x 4 / 445 x 250 x 100 (when folded)
Dimension (inches / mm): 17.5 x 10 x 10.5 / 445 x 250 x 270 (when expanded)
Volume (litre): 11 (folded) / 23 (expanded)
Key Exterior Features:
- Rear concealed zippered pockets x2
- Easy-access front zippered pocket x1
- Easy-access side zippered pockets x3
- Multi-purpose attach points
- Expandable water bottle pocket x1
- Stowable shoulder strap for hand carry mode or backpack mode (harness sold separately)
- Include removable padded handle grip and a set of compression straps
- Detachable chest stabilizer strap
- D-ring x2
Key Interior Features:
- Padded sleeve x1 (up to 13" laptop)
- Zippered mesh pocket x1
- Mesh slip pocket x2
- Pocket w/ velcro strap x1
- Small slip pocket x1
- Pen Holder x2
- Key hook strap x1