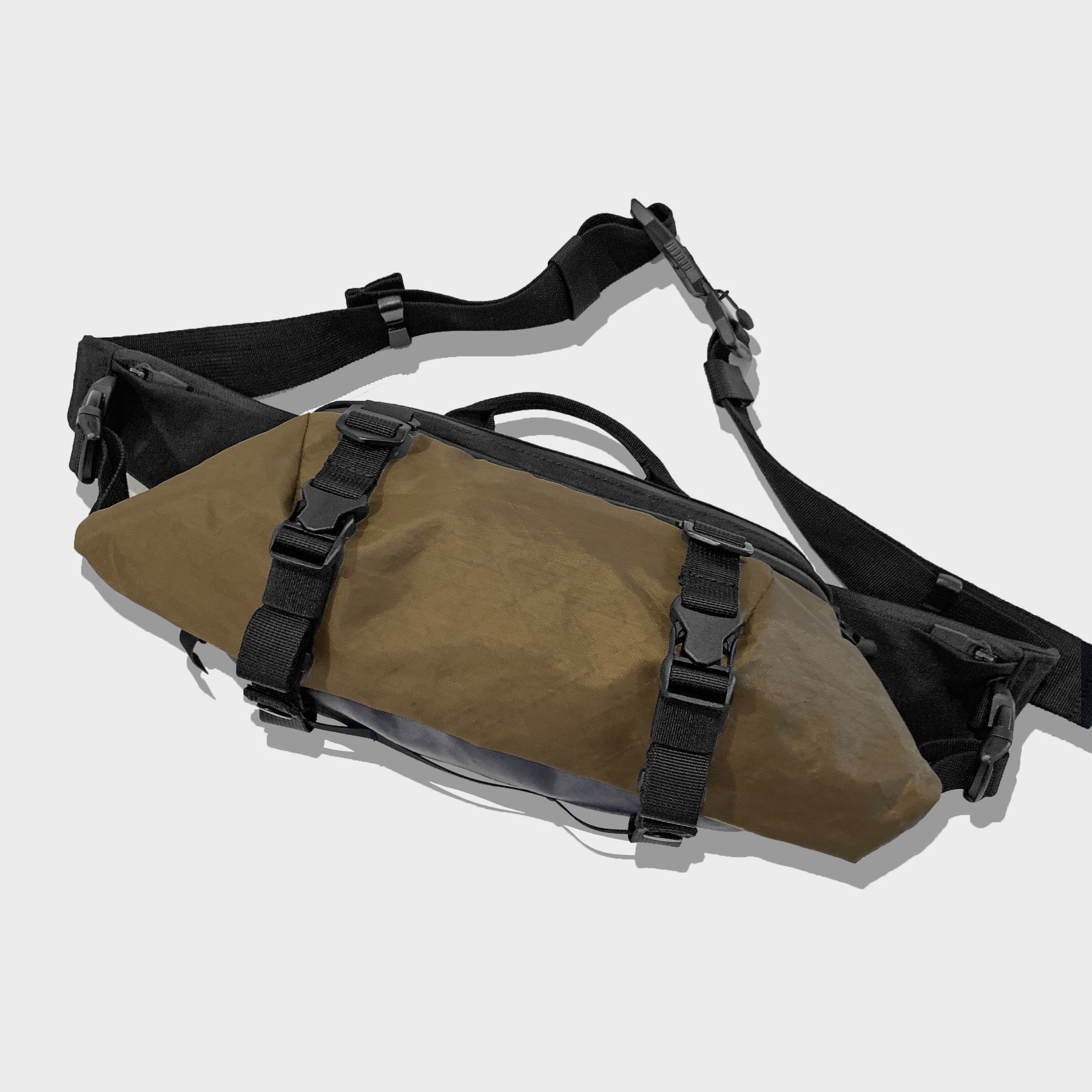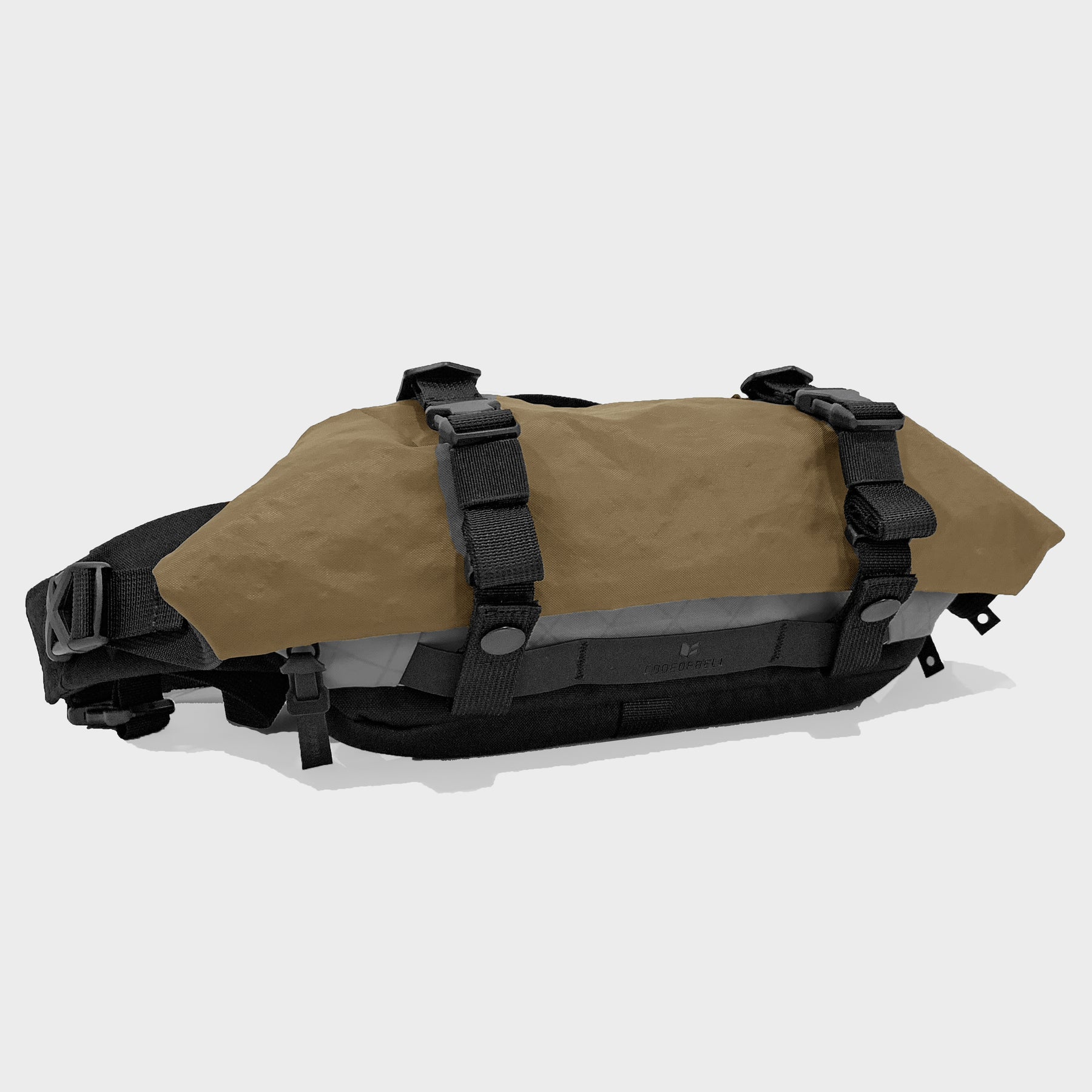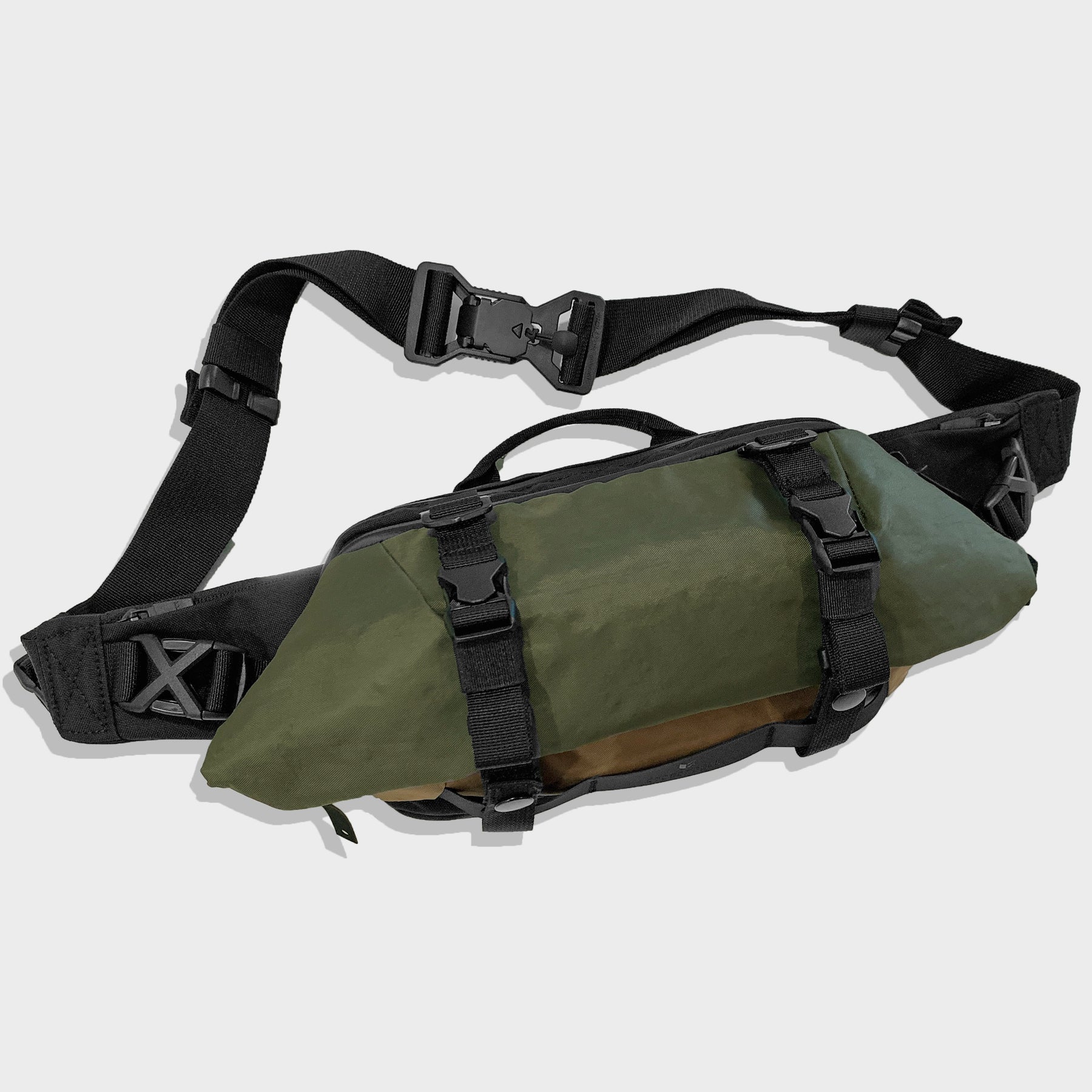 X-POD II - Classic Belt Bag Two-Color Collection
|Product Introduction|
X-POD is an everyday bag. It has 8 large and small pockets to store items neatly; the expandable "front pocket" space can easily hold water bottles, towels and other larger items.

Available in: Tropic, Daybreak, Arid colorways.

|Product Specifications|
Dimensions (mm): 350 x 130 x 50 (when folded)
Dimensions (mm): 350 x 130 x 160 (unfolded)
Volume (L): 2.3 (folded) / 7 (unfolded)
Weight (grams): 382
X-POD II 2023 H

ybrid

Color: Tropic, Daybreak, Arid
CODE OF BELL Classic Daily Bag
Beyond work, study, or coffee shop sessions, do you carry your laptop everywhere? Perhaps you just need your smartphone, keys, water bottle, and wallet.
X-POD: Your Everyday Companion With 8 various-sized pockets, X-POD keeps your essentials organized, making finding items effortless and intuitive for your on-the-go lifestyle.
Orange Camo Lining
CODE OF BELL collaborates with the century-old Japanese bag brand, HARVEST LAB, to introduce the exclusive "Intense Sun Orange Camo" lining.
Continuing the concept of the orange lining in the MA1 bomber jacket: "Enhancing visibility in the dark," we've extended this idea to develop a unique camouflage pattern.
Expandable Front Compartment, Flexible Storage
When you require additional space, the expandable front compartment easily accommodates larger items such as water bottles and towels.
The main compartment features 2 zipper mesh pockets, 1 slip pocket, along with its original space, perfect for organizing items like wallets, phones, power banks, and more in a tidy manner.
▲The concealed back zipper pocket is ideal for storing important items like transit cards, passports, and tickets.
X-POD is an interpretation of the classic fanny pack for modern living. It's perfectly sized to carry your wallet and phone without hindering your daily activities. The compact X-POD waist bag offers a smart and stylish choice for your everyday needs.
X-POD was honored with the 2019 Carryology Best Sling Bag Award and has garnered attention from various media outlets and publications, making it one of COFB's most popular bags.
|Product Specifications|
Dimensions (

mm):

350 x 130 x 50 (when folded)

Dimensions (

mm): 350 x 130 x 160 (unfolded)

Volume (L): 2.3 (folded) / 7 (unfolded)

Weight (grams): 382
Carrying method and storage space-
Shoulder strap self-locking magnetic buckle

Can be worn cross-body or as a fanny pack

Two separate compartments (expandable front compartment)

Back hidden zipper pocket x1

Quick access zipper pockets x2 (pads on the left and right sides)

Zip mesh pocket x2 and slip pocket x1 (inside main compartment)

top grab handle

Removable compression strap

multipurpose connection point

Magnetic fast access keychain x1
Introduction of fabrics and fasteners-

Waterproof canvas - American

EPX®

Fast access magnetic buckle - Germany

FIDLOCK

Waterproof zipper - Japan

YKK

Military nylon cloth - American CORDURA

Zipper Gasket - HYPALON, USA