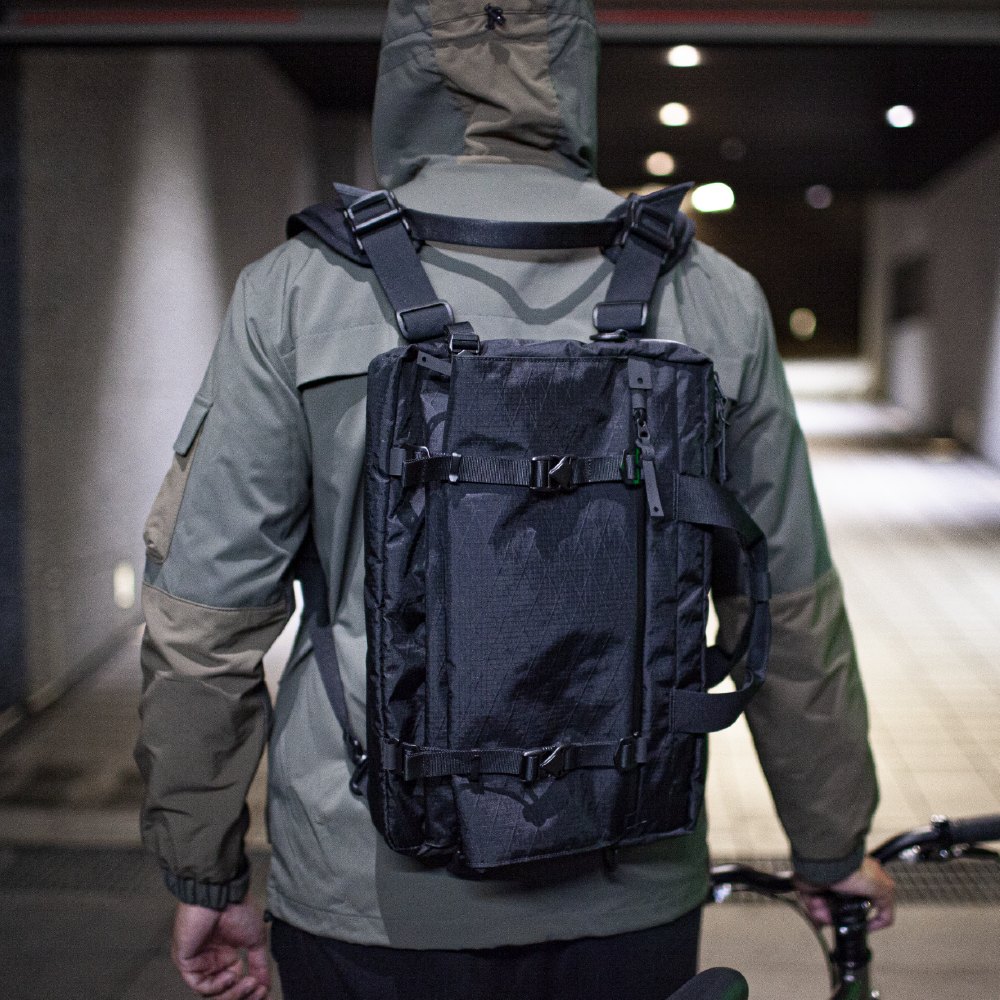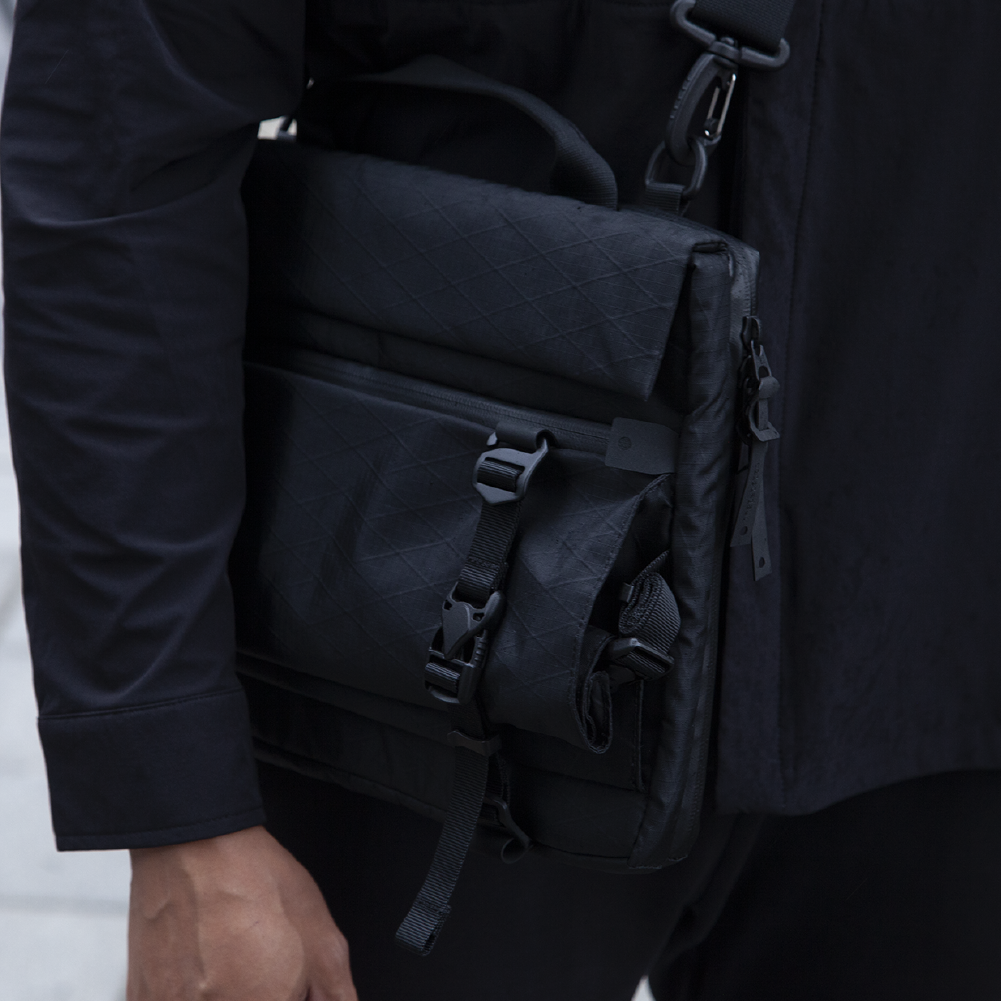 APEX LINER PRO - Multifunctional Business Laptop Bag
|Product Introduction|
APEX LINER PRO is a versatile laptop bag blending work and daily life seamlessly. The workstation mode lets you use your computer anywhere, unrestricted by surroundings.

Fits up to a 16" laptop, easily switching between shoulder, hand, and backpack modes (with additional purchase).

|Product Specifications|
Size (mm): 400 x 265 x 90 (folded)
Size (mm): 400 x 265 x 250 (expanded)
Volume (liters): 7 (folded) / 12 (expanded)
Weight (grams): 1100
APEX LINER PRO - The Sling Bag for Work and Everyday Life
APEX LINER series offers both MAX (13-inch) and PRO (16-inch) versions, providing you the flexibility to work anywhere. The PRO version allows seamless transitions between handheld, shoulder, and backpack modes (backpack strap available separately).
Multiple pocket storage.
Dedicated Workstation Mode
The "laptop compartment" can be unfolded to a 110° angle, transforming into a personal workstation. In public settings, side pockets also provide privacy protection. Inside the compartment are 2 pockets and 2 zippered pockets, ensuring convenient organization and access to your work essentials. The bottom features wool and padding for comfort and item protection.
Expandable Front Compartment - Store Water Bottles, Towels
The "expandable" front compartment design provides additional storage space when needed, perfect for accommodating water bottles or towels.
Breathable Padded Shoulder Straps - Ventilated and Pressure-Relieving Design
The APEX LINER series comes equipped with adjustable breathable padded shoulder straps, designed to alleviate shoulder strain and enhance comfort, especially in hot climates.
Multi-pocket design provides complete storage for daily/work essentials.
Hidden Wet Pocket
Concealed beneath the front compartment is a stretchable pocket. The waterproof material surrounding the front compartment makes it ideal for storing damp items, such as used umbrellas or lightweight jackets.
back mode
APEX LINER PRO
can be purchased and upgraded to "reinforced shoulder straps" to convert it into a backpack mode.
"Enhanced Dual Shoulder Straps" easily attach to the bag's connection points. When installing the "Enhanced Dual Shoulder Straps" on the PRO version of the Top Agent Pack, there's a "Snap Strap" inside the PRO version's back "zippered pocket" to secure the "Enhanced Dual Shoulder Straps".
Especially useful in crowded areas, you can transition from a backpack to a handheld or instantly switch to a handheld business bag when entering the office.
The chest compression pouch features a "survival whistle," and the front chest compartment can store cards, earphones, keys, or other daily carry items, conveniently positioned for quick and easy access.
APEX LINER PRO Back Strap Installation Teaching (Start at 5:10)
APEX LINER PRO Function Demonstration
Thanks to Japanese Youtuber【 imigram 】for professional unboxing
Fasteners and Fabrics
We never compromise or settle when it comes to selecting materials and components. All our materials and components are sourced from industry leaders worldwide, and now, we've taken it a step further by upgrading to environmentally friendly fabrics.
High-Tech Waterproof Fabric - X-PAC®
Crafted from our extensively tested X-PAC® fabric, utilizing a "4-layer laminated process" for optimal waterproofing, abrasion resistance, and tear strength.
X-PAC® - 4-Layer Laminated Process
Water-resistant coating applied to durable woven nylon fabric.
Polyester fibers for fabric stability and tear strength.
Waterproof mechanism with a flexible transparent film.
Polyester fibers for enhanced seam strength and durability.
Made of environmentally friendly Cordura® 100% recycled nylon, abrasion and tear resistant.
The AquaGuard® zipper from YKK, the top zipper factory, provides complete protection for important items in rainy days.