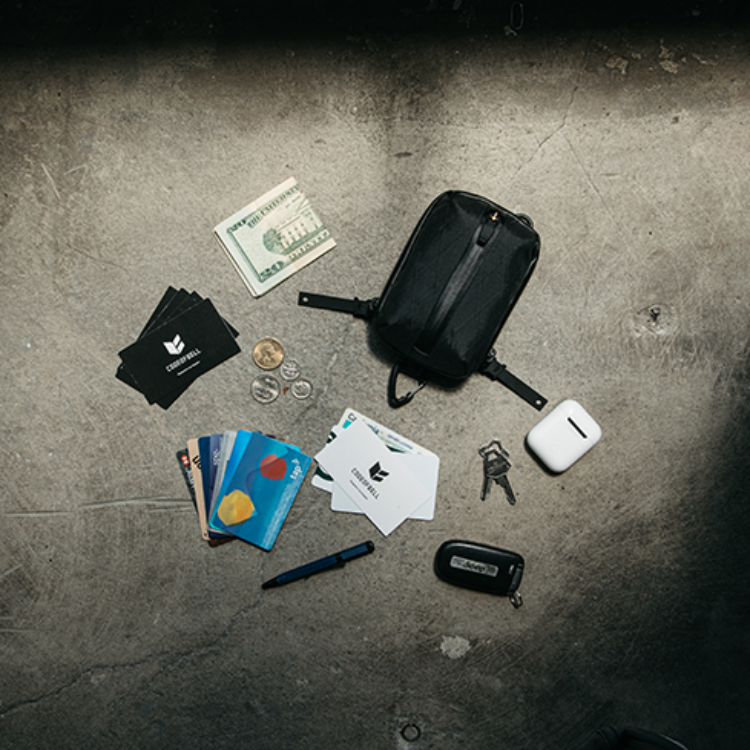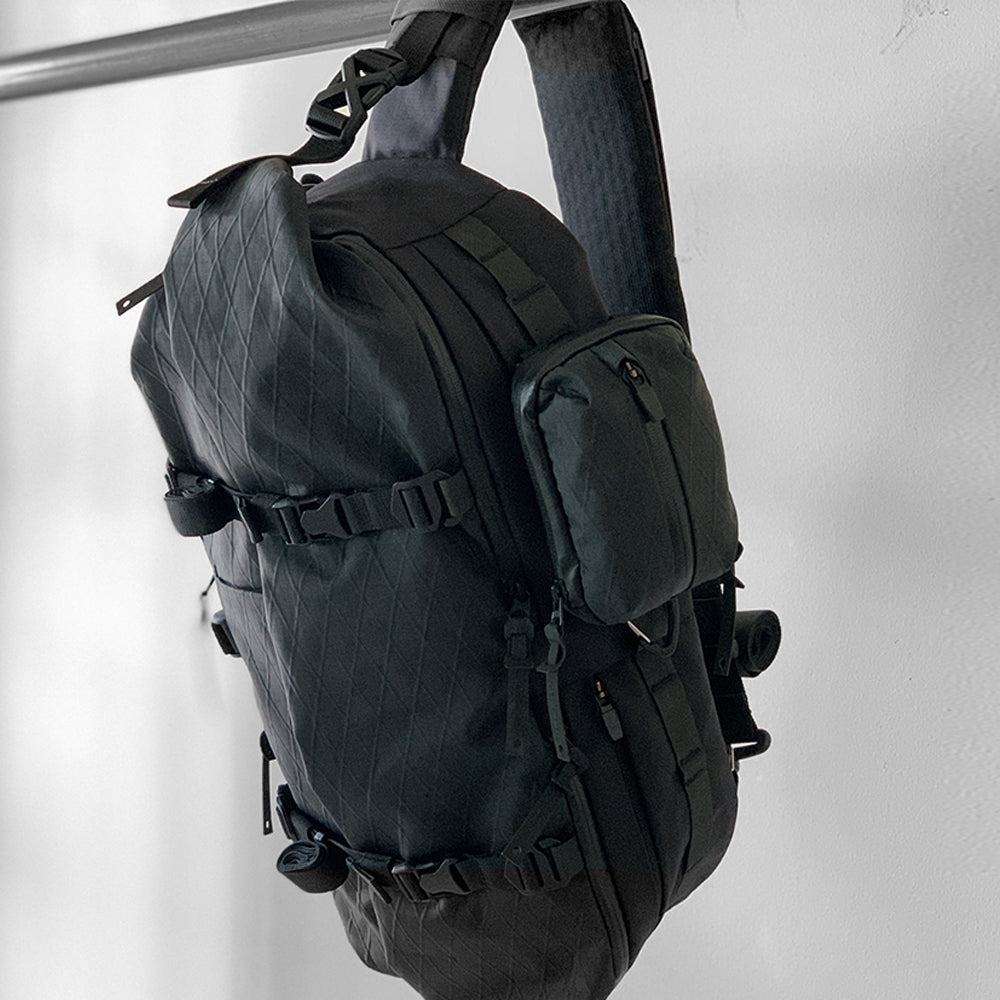 ANNEX 360
|Product Introduction|
ANNEX 360 signifies a wallet with a 360° flip and the freedom to use it as you please. Besides functioning as a crossbody bag, it can also be attached to belt loops and other bags. ANNEX 360 is designed to be both a wallet and something more, encouraging creative everyday use and style combinations.

| Product Specifications |
Size (mm): 130 x 85 x 45
Weight (g): 170
|

The Creative Wallet for On-the-Go - ANNEX 360

|

Have you ever experienced the frantic search for your cards in a crowded train station? Feeling the sharp stares from behind, a shiver down your spine; simultaneously frustrated with why these items seem to play hide and seek just when you need them?
We're here to provide a more intuitive storage solution, allowing you to navigate the urban landscape seamlessly.
Introducing the ANNEX 360 backpack wallet, designed to meet your everyday life and outdoor activity needs.
|

More than just a wallet, it's your stylish pocket.

|
The ANNEX 360 backpack wallet offers full wallet functionality while also effortlessly organizing items like keys, Bluetooth headphones, and other frequently lost items within your bag.
Simply place the ANNEX 360 on your chest, and you can quickly access it with ease.
|

Minimal Design, Maximum Functionality.

|
Just the size of a wallet, the ANNEX 360 combines a pursuit of minimalist design with ample space to store money and daily essentials.
The patented design featuring "1 zipper, 3 pockets" constitutes the core functionality of the ANNEX 360 backpack wallet. The pockets on the "top, left, and right" sides are all independent and easily accessible with just one zipper. These three pockets allow you to systematically organize cash, cards, and coins.
Changing the Way You Use ANNEX 360.
▲ Simply attach the shoulder strap to transform it into your on-the-go wallet.

▲ The hook at the bottom of Annex 360 can also serve as an "extended attachment" for any bag or belt loop. Retrieving and storing items is incredibly intuitive, ensuring you'll never again worry about misplacing crucial cards, keys, or headphones.

Storage Space of ANNEX 360.
"3 zippers, 5 pockets + 1 magnetic clasp keyring."
▲ "Left and right side pockets" are perfect for holding credit cards and cash.
▲ The "top pocket" is ideal for storing coins and other small items.
▲ The "front round-top pocket" is designed for everyday items: car keys, Bluetooth headphones, and masks fit comfortably.
▲ The "back pocket" is suitable for storing essential cards such as a driver's license and other identification documents.
▲ There's a "magnetic clasp keyring" at the front of the shoulder strap. When not in use, you can attach the keyring to the triangular anti-theft hook at the bottom of ANNEX 360, or use the included clip to secure it to the back strap of ANNEX 360. This clip can also be used to attach ANNEX 360 to COFB series bags with woven straps or your other bags (strap width approximately 25mm).
▲ The actual product will feature an upgraded German FIDLOCK magnetic clasp (as shown above) for improved security in all the photos/videos.
|

Premium Materials and Components of ANNEX 360

|
When it comes to selecting materials, components, and production lines, COFB never compromises. All materials and components are sourced from industry leaders around the world.
▲ Featuring X-PAC® Advanced Sailcloth Technology - the fabric material of ANNEX 360 boasts lightweight construction, exceptional durability, and 100% waterproof performance.
▲ Quick-access magnetic buckle - A high-tech magnetic buckle often favored by sports and automotive brands: brands like Nike, Y3, and Porsche all use FIDLOCK.
▲Japan YKK Waterproof zipper。
▲Hypalon zipper。
|

Anti-Theft Security Design.

|
RFID Anti-Theft Protection Layer
With the rise of RFID skimming incidents, we've taken security a step further by incorporating an RFID protection layer to safeguard your important cards and belongings.
Anti-Theft Metal Buckle
The metal buckle at the end of the "Hypalon zipper pull" of ANNEX 360, when fastened, prevents it from being easily pulled open.
▲ This "Hypalon zipper metal buckle" is not shown in the photos/videos presented above, but it will be integrated into the version we produce.
|

Specifications of ANNEX 360

|
‧
Size (mm): 130 x 85 x 45 Weight (g): 170 Fabric and Fasteners Introduction:
Fabric: X-PAC® High-Tech Waterproof Nylon
Waterproof Zippers: Japanese YKK
Military-Grade Nylon Fabric: CORDURA
Zipper Pulls: HYPALON
Quick-Access Magnetic Buckle: FIDLOCK