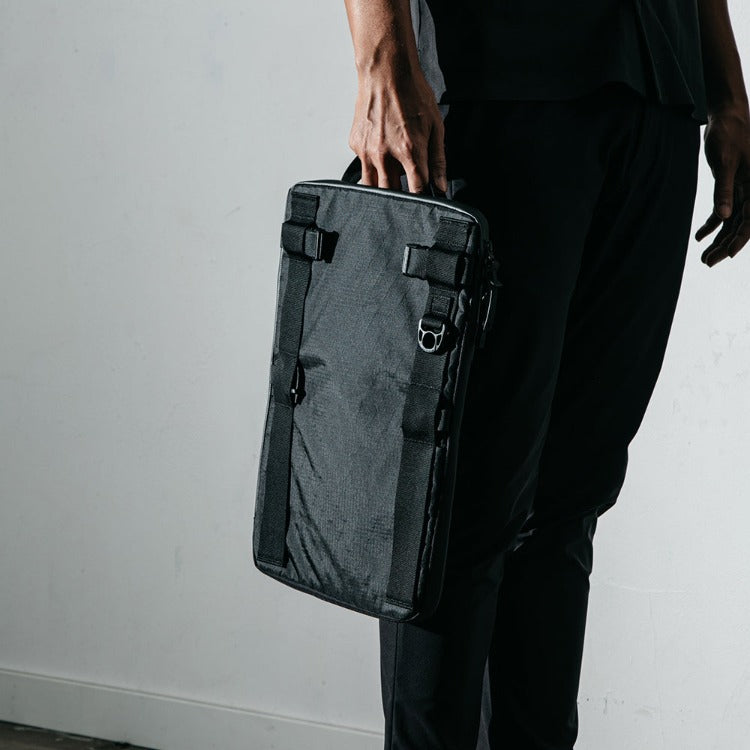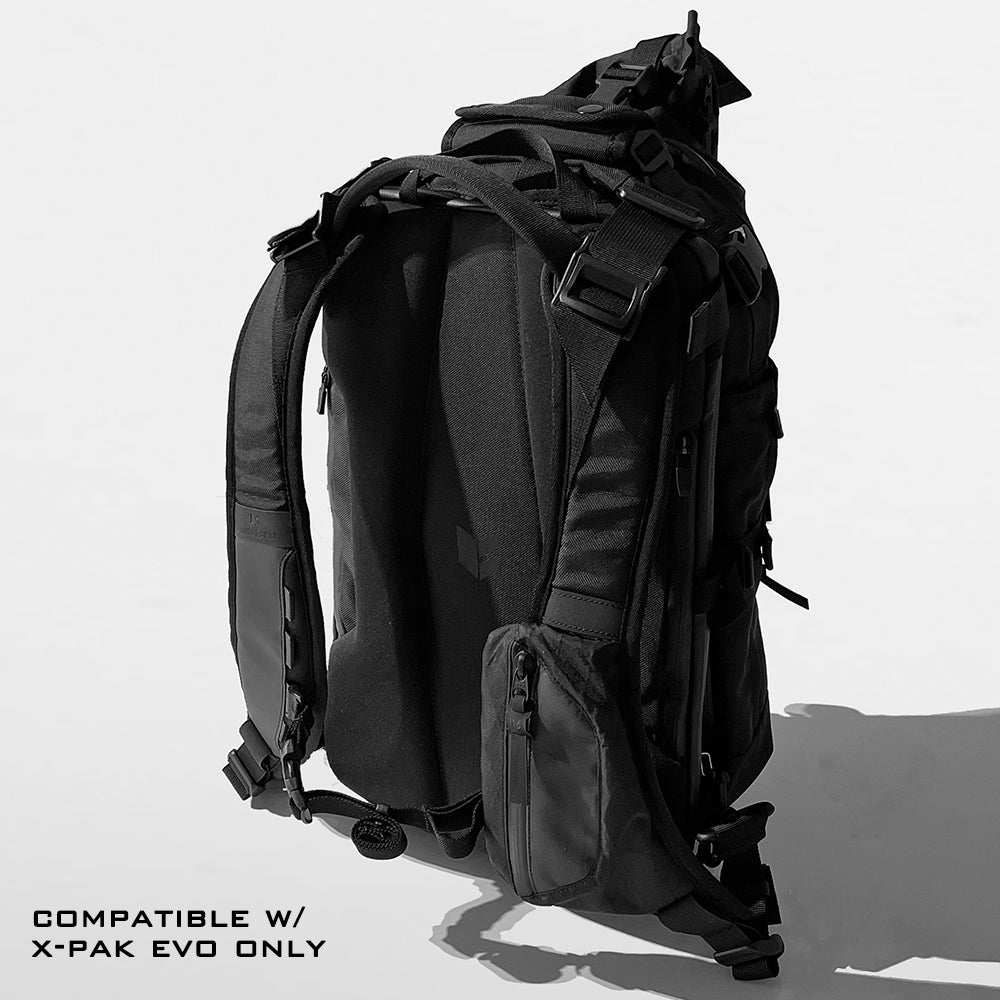 ANNEX LAPTOP CASE-Laptop cover
|Product Introduction|
ANNEX LAPTOP CASE Laptop Case: Holds a 16-inch laptop; can be used alone or installed on X-PAK EVO. It can be hand-carried and held in hand. Excellent water-repellent function to protect your important assets.
|Product Specifications|
Dimensions (mm): 400 x 270
Weight (grams): 300
The COFB laptop sleeve can be used individually or compatible with X-PAK EVO (as shown below). The A.L.C. laptop sleeve supports carrying larger laptops (16-17 inches).
▲Laptop Sleeve Perfectly Integrated with X-PAK EVO
When installing the A.L.C. laptop sleeve on the X-PAK EVO, we recommend purchasing the backpack harness accessory as well. Since it can carry larger laptops, the backpack harness accessory will provide better weight distribution and comfort.
If you own an X-PAK EVO, please look at the Hypalon webbing on the upper sides of the backpack. If you see a hole on the Hypalon webbing, that's where you can attach the laptop sleeve, as shown in the image below.
Length (inches / mm): 16 x 10.5" / 400 x 270

Weight (oz/g): 11 / 300
Key Features:
- Fits up to a MacBook Pro 16"
- Padded rear panel for backpack mode
- x2 zippered pockets on rear
- x1 D-ring
- Top grab handle