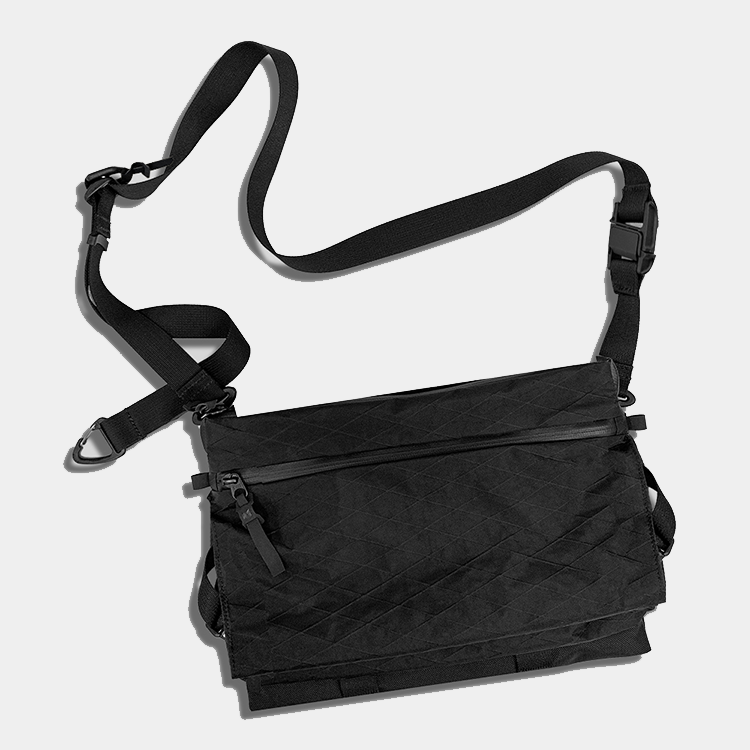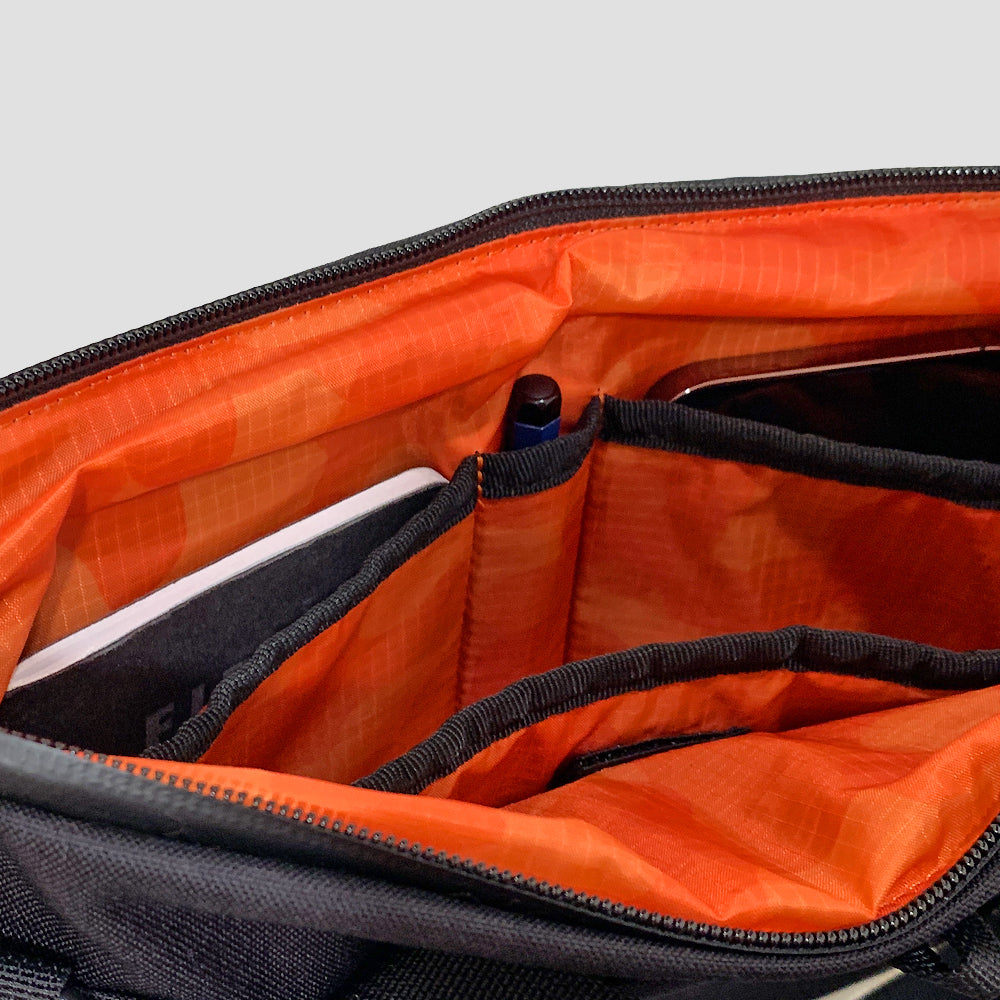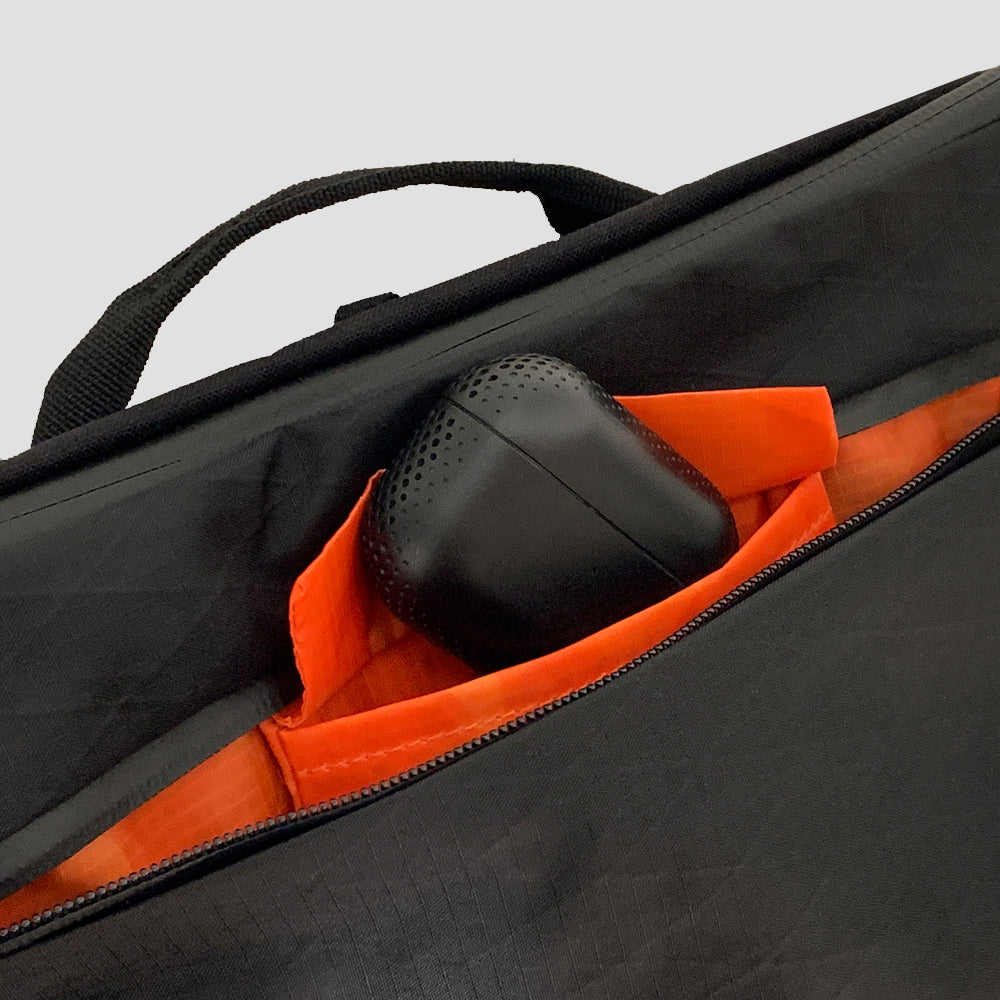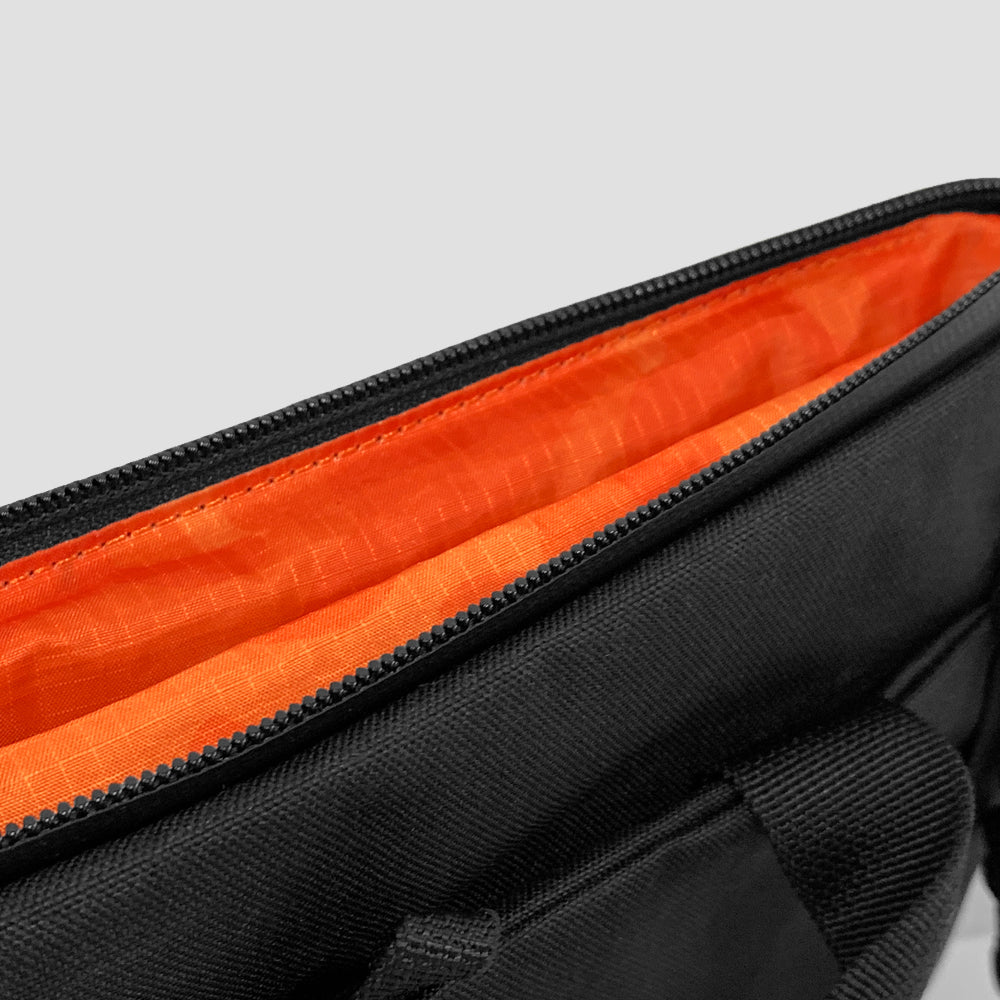 ANNEX LINER-Sacoche
|Product Introduction|
ANNEX LINER-Although the flat shoulder bag has a flat design, the front compartment and the main compartment can be expanded, just like the Traveler series, which can expand more space when you need it. The flat shape can accommodate a tablet up to 11 inches, and can be installed in front of X-CASE and X-TOTE.
|Product Specifications|
Dimensions (mm): 310 x 220 x 30 (flat)
Dimensions (mm): 310 x 220 x 150 (only front side unfolded)
Dimensions (mm): 310 x 220 x 200 (fully expanded)
Volume (litres): 1.5 (flat) / 7.3 (only front side unfolded) / 9.7 (fully unfolded)
Weight (grams): 390
The ANNEX LINER is a slanted backpack with a flat design. However, the independent compartment at the front can expand, similar to the X series, providing additional space when needed. Moreover, the main compartment can also expand from its original compact design, maximizing its practicality.
Just like your pocket, the ANNEX LINER can carry your daily essentials and accommodate devices up to 11 inches, such as an iPad Air or similar equipment.
▲ANNEX LINNER
▲ Both the front and main compartments of the ANNEX LINER are expandable for increased storage space.
The shoulder straps can be detached for use as a hand-held clutch, as the top handle can be tucked away into the rear pocket. Additionally, there are multiple attachment points on both the front and back of this bag for carrying keys and other daily essentials.
▲ ANNEX LINER features a magnetic hidden pocket on the back - quickly retrieve small items like your commuter card.
▲ The ANNEX LINER can be attached to the front compartment compression straps of the X-CASE and X-TOTE, allowing for quick installation and removal during travel.
▲ ANNEX LINER Handheld Mode Please note that the black version currently features magnetic closures on the shoulder straps and keychain. The hybrid camouflage version utilizes our signature X-design side-release buckle on the shoulder strap and a sliding keychain holder.
▲ In the 2023 version, the inner lining of the ANNEX LINER in black has been updated to "Intense Sun Orange Camouflage."
▲ANNEX LINNER Black
▲ANNEX LINNER MCB
Dimension (inches / mm): 12 x 9 x 1 / 310 x 220 x 30 (flat)
Dimension (inches / mm): 12 x 9 x 6 / 310 x 220 x 150 (only front expanded)
Dimension (inches / mm): 12 x 9 x 8 / 310 x 220 x 200 (fully expanded)
Volume (litre): 1.5 (flat) / 7.3 (only front expanded) / 9.7 (fully expanded)
Weight: 13.8 oz / 390 g
Key Features:
- Waterproof fabric used on front compartment
- YKK water repellent zippers
- FIDLOCK sliding buckle on shoulder strap for pitch black only (MCB uses X-design side-release buckle)
- Can be worn cross-body style, or over shoulder
- Two independent compartments (both front and main compartments are expandable)
- Rear concealed sleeve pocket x1 w/ magnetic snap button
- Stowable top handle grip (can be folded into rear sleeve pocket)
- Removable shoulder strap to be used as a clutch bag
- Inner slip pockets x3 + pen holder x1
- Tablet sleeve x1 (fits up to an 11" iPad Pro)
- Multi-purpose attach points (front and rear)
- Internal key hook strap x1
- Shoulder strap clips x2 (plus x1 on loose end of strap